Another Giant season of disappointment?
Football is back! I don't know if that's a good thing or bad thing because watching the Giants is stressful. They have been so bad for the last ten years that I'm just numb to losing now, yet get so frustrated watching this team play.
I made predictions before and was way off last year, like eight games more in the loss column than I believed would happen because I was blind to what the roster actually was, hopefully that changes with this new regime.
So let's just get that win-loss record over with shall we? I'm gonna go out on the edge of hope and desperation and say the Giants go 10-7. Yeah, I said it, the Giants go 10 and God damn 7! Is that far fetched with this young inexperienced secondary, new offense, and Daniel Jones at QB? Probably.
So why? Why do I believe this team of nobodies will have a winning season? Well I tremendous confidence in this new coaching staff, I believe this is the best staff they've had in a very long time in like every position. I also believe the offensive line will play well this year, most importantly I believe Barkley will play his ass off, not only play tough, he will put up crazy numbers which will help Daniel Jones out big time.
I also like our Wideouts, minus Golladay, who may or not be the worst free agent signing of all time. I hope I'm wrong. But with Shep, Toney, and Slayton, who I believe has a decent year as well, plus the rookie Wan'Dale Robinson, I think if Jones has time these receivers will make a ton of plays and score alot of points.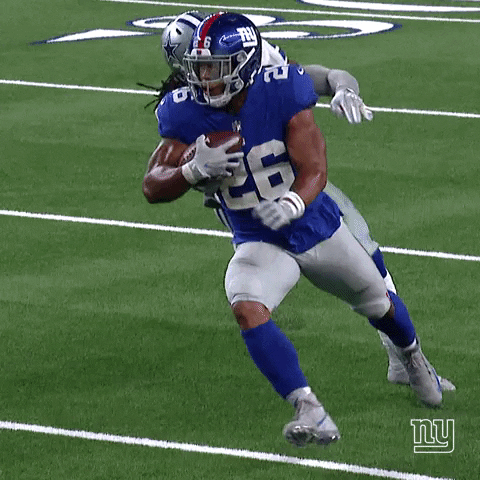 Our defense has a lot of holes on defense, I'll be honest. Our secondary is young. Our defensive line is younger. Our linebacking core is trash. But I have a feeling this will be a top 15 defense with Don Martindales running the D, I feel Julian Love will also have a great year all over the place. Azzez Ojulari and Thibodaux will be the one two punch at beating up the Quarterback this upcoming season, well that's what I think, and if that comes to pass then Leonard Williams will have another big sack year like he did a few seasons ago.
So many things can go right or wrong this season, but Ultimately I believe the Giants turn their bad luck around and go back on the winning path.
So here is the schedule with my win/ losses:
10-7
At Titans (W)
Vs Panthers (W)
Vs Cowboys (L)
Vs Bears (W)
At Packers (L)
Vs Ravens (L)
At Jaguars (W)
At Seahawks (W)
Vs Texans (W)
Vs Lions (W)
At Cowboys (L)
Vs Commanders (W)
Vs Eagles (W)
At Commanders (W)
At Vikings (L)
Vs Colts (L)
At Eagles (L)
I think the NFC east runs through Dallas, but the Commanders and Eagles are beatable. I also believe they end the season on a losing streak as they have problems with the Vikings, Colts, and The Eagles in Philly almost every time they play. The Bears, Panthers, Texans, Jaguars, and Seahawks don't scare me at all. I put the win over the Lions, but I have my doubts on that one as well.
This is all predicated on Barkley being his old self, the defense blowing up the passer nonstop, Daniel Jones not looking like a running Ryan Leaf, and the offensive line giving more than 1.5 seconds to throw the ball. It's a lot to ask, but that's what we need.
Who do I think this year's Giants MVPs on both sides will be?
Defense
Leonard Williams. I believe with the Martindale defense and more talented pass rushers, he will get back into that double digit sacks and become a run stopping force in the backfield.
Offense
Barkley. I think he gets back to being as healthy as he's ever been and goes on to be a star not only running the ball, but more in the passing game. He gets a full year of no injuries and either eclipses two thousand all purpose yards or gets close with double digit TDs. He'll make the Giants Decision to let him walk difficult at the end of the season.
So what do you think? Do the Giants have a chance at success? Am I crazy? I think us Giants fans have a fun entertaining and winning season!
Maybe this is just my heart saying this, maybe they won't be good at all! I don't know! What do you think?
#NYG #NFL #NewYorkGiants #Football